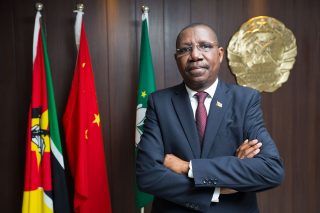 Cooperation between Mozambique and China has been positive, says Consul General in Macau
Cooperation between Mozambique and China, one of the African country's main financiers, infrastructure builders and currently the largest foreign investor in the country, has been positive, said Custodio Rafael Marques, Consul General of Mozambique in Macau.
The Consul General, after recalling various visits and high-level meetings in 2016, said in the Forum Macau newsletter that "2017 will be a year of hard work to follow up the actions already initiated, and condition have already been created so that there will be an increase in Chinese investment and trade between the two countries. "
Marques stressed that the 2017/2019 action plan, approved during the Fifth Ministerial Conference of Forum Macau, which was attended by Mozambique's Prime Minister Carlos Agostinho do Rosario, addresses the interests and priorities of Mozambique, particularly with regard to the country's industrialisation process and increase in production capacity.
Stressing the special attention that the government of Mozambique pays to Forum Macau, an organization that can help consolidate economic relations and ensure the flow of public and private investment in selected areas, including agriculture, infrastructure, energy, tourism and industrialisation, the Consul General highlighted the role of Macau as a platform between China and the Portuguese-speaking countries.
"Macau is a platform for economic and trade cooperation between China and the Portuguese-speaking countries which has hosted various events to promote this cooperation between the Pearl River Delta region and those countries," he said, adding that the mission of the Consulate General in Macau is to be part of this dynamic, "promoting the opportunities that Mozambique offers not only Macau but also in the south China region."